Dear Pastor and Friends,

This month Hudson Taylor's quote has been on my mind: "God's work, done God's way, will never lack God's supply." 

Praying for Laborers:

Next week, I will be leading a group to South Africa. There are two young couples, and four other individuals who will be traveling. The Blaine Hooper family, out of my home church, is going over on a survey trip, and I'm excited to see how God uses this trip in their lives to give clarity and direction. Also, last month, I spoke to a young lady named Amanda Baines who is stepping out and preparing herself for missions work. Lord willing, she will be coming to South Africa toward the end of the year for an internship. She has many years experience in christian education and we are anxious to see how she might fit in at Bay Baptist Academy. Another individual that I ask you to pray for is Banks Davis. He is a 31 year old young man who decided to uproot himself from a very lucrative life of real estate and farming in North Carolina to enroll in the Our Generation Training Center in Alpharetta, GA in order to prepare himself for missions work.
But probably my favorite news to share concerning laborers: my nephew, Chase Southard, has been praying and preparing to become a missionary for many years. This week, he announced his plans and was accepted with Vision Baptist Missions as a church planter to South Africa. He will be returning to the states in August from an internship in Peru, getting married in October, and starting deputation immediately. We are excited to hear that he will be joining us there! If you are interested in him presenting his burden at your church please contact me, and please pray for a speedy and profitable process for all these people.
Bay Baptist Academy:
Sometimes I wonder just how much I may be hindering the work of the Lord with my little dreams. God continues to do exceedingly, abundantly above what I could ask or think.  In just 6 months, God has supplied over $76,000 toward Bay Baptist Academy. On my trip next week, I plan to meet with a local realtor, and also a district representative for ACE christian school curriculums in Port Elizabeth. Please continue to pray that the Lord leads us to the right property and also to the right curriculum.
Family: 
On a more personal note, on Memorial Day we received some life-altering news (to some degree) for the whole family. Our oldest boy, Brayden, was diagnosed with type 1 diabetes. After a short two day hospital stay, he was released and is doing great. He is now required to take a minimum of four shots a day. We are all doing good, just busy educating ourselves and adjusting to this new lifestyle. We appreciate your prayers for him as he is learning how to navigate life with this disease.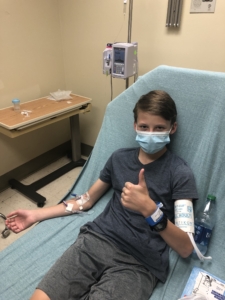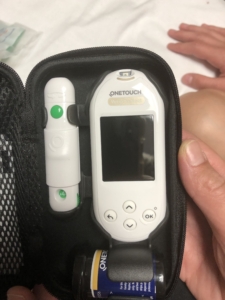 Camp:
Bekah and I had the opportunity to preach and teach at the Our Generation Camp this past week. This camp has been used in very unusual ways in the past. It's where I personally surrendered to full-time missions work, and many more who are actively serving on the foreign field did as well. Again, the Lord did not disappoint this year. There were more than half a dozen decisions for salvation, and double that who surrendered to God's will to serve in some capacity on the foreign field.
Upcoming Event:
This Sunday evening, I will have the privilege to preach a deacons ordination service at my home church. Afterwords, I will baptize two of my own children; Michaela and Jackson.
Kids Camp, June 19-23, at Sand Mountain Bible Camp
One day teen camp at Camp Rhino in PE, Saturday, June 26th
Thank you for your prayers and continued support for the ministry that the Lord allows us to do. May God bless you richly for all that you do!
Sincerely,
Jeremy & Rebekah Hall
Support Address:
Vision Baptist Missions
Att. Jeremy Hall
P.O. Box 442
Alpharetta, GA 30009

Home Church:
Whitfield Baptist Church
Pastor Wayne Cofield
2134 Dug Gap Rd.
Dalton, GA 30720